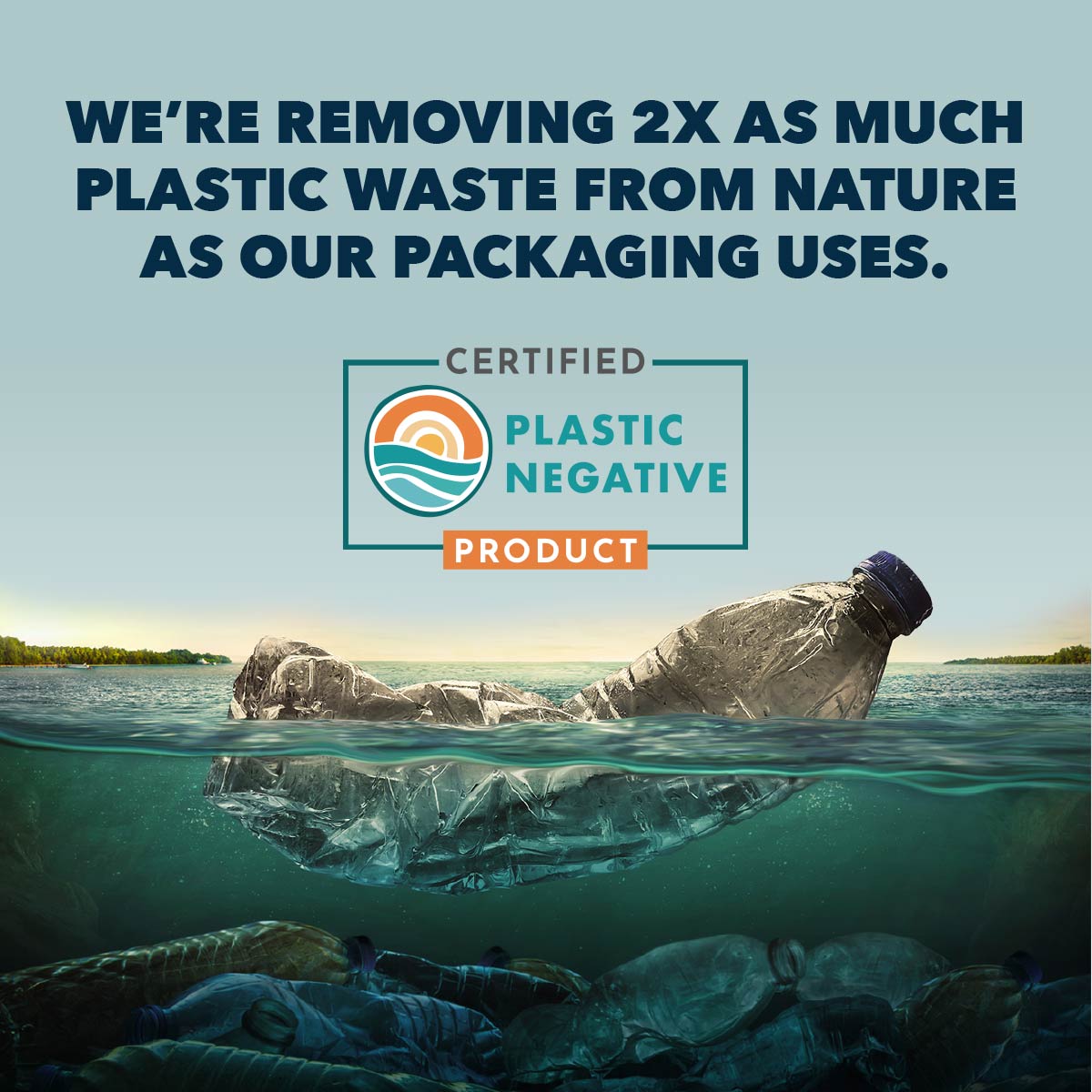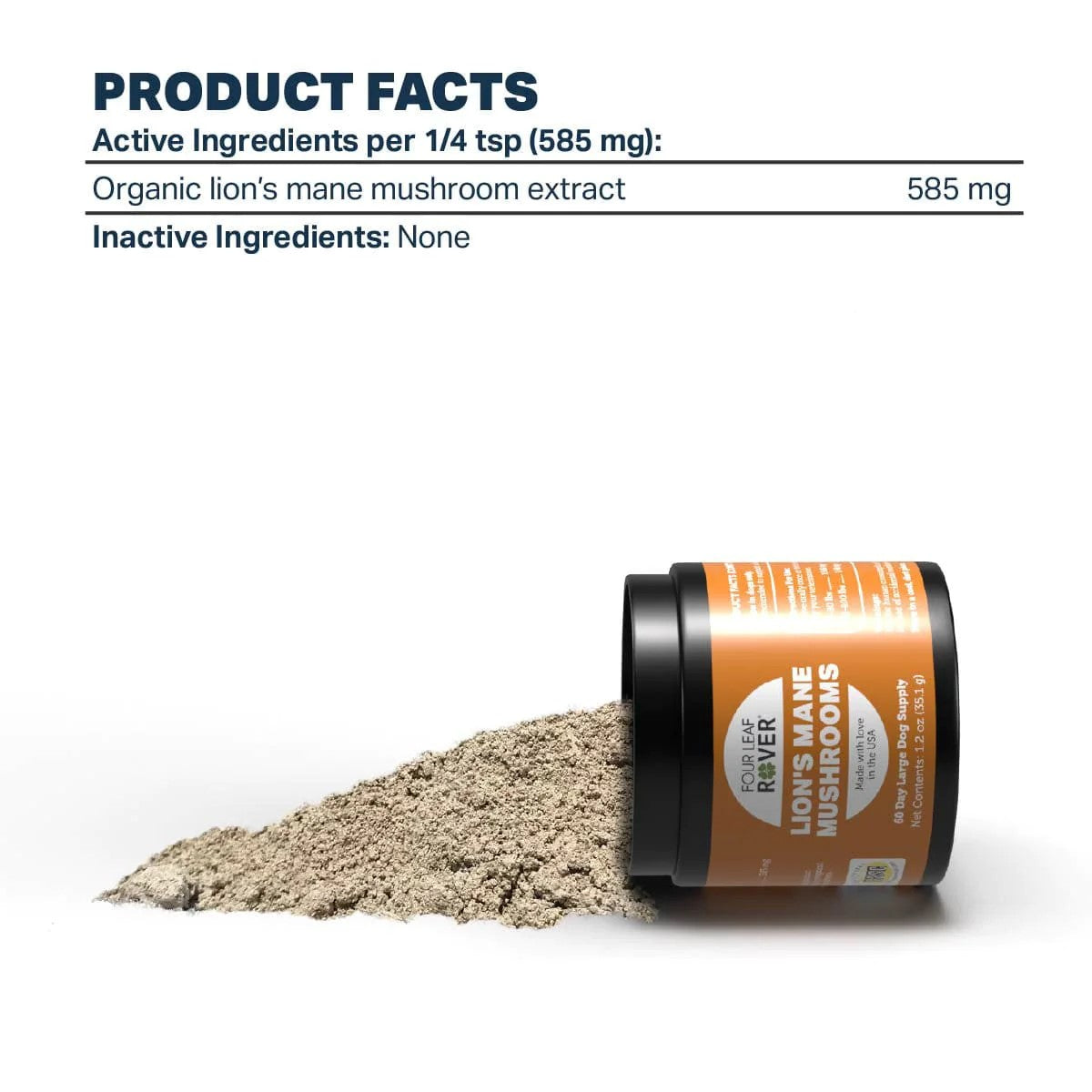 Regular price

Sale price

AED 154.00

Unit price

per
100% Natural Made in the US 3rd Party Tested All Ages
Lion's Mane is rich in hericenones and erinacines, which can help support cognitive and neural function for dogs of all ages. Also, Lion's Mane is a gut-friendly way to help dogs maintain a consistent weight and supports normal blood sugar levels for dogs with diabetes.
Free Delivery
Free delivery within UAE on orders over AED 500
Refund & Return
Learn More.
Immune Booster...
Turkey Tail Mushroom
The Turkey Tail Mushroom is supposed to be very good for the immune system. My 5 year old Lhasa apso recently had surgery to take out a cancerous tumor. So I have been giving him Turkey Tail Mushroom every day in addition to other immune boosters.
Yeh T.
(Verified Buyer)
Great product...
Saccharomyces boulardii
I tried this product after receiving a recommendation that S. Boulardii may help with my dog's chronic loose stool. The product arrived quickly, is reasonably priced, and seems to be working well. I will keep purchasing if it continues working well for her.
Rebecca S.
(Verified Buyer)
Coat is shinier...
Protect Probiotic
Since starting my chihuahua terrier mix on Protect, I have noticed that his coat is shinier and a dandruff issue has cleared up. He also seems to have more spunk in his step, so it appears to be beneficial for energy, too. Thanks for the quality products...
Linda G.
(Verified Buyer)
Food Booter...
Green Rover sprouts & greens
Using this to help booster food and other supplements for our dog with cancer. He doesn't seem to mind the taste at all. We have had great turn around times with ordering and receiving shipments.
Marieta C.
(Verified Buyer)
Helped his gut health...
Liver/Kidney Clean
My 16 yr old dog has been on antibiotics for an extended period and I feel like the Liver/Kidney clean has helped his gut health tremendously. I am also supporting him with the proper probiotics. He has had no adverse reactions.
Lana D.
(Verified Buyer)
Simply the best!...
Bifido For Fido
This product is simply the best! When my dogs had soft stools Ive used it on their food alone or with a bit of slippery elm and the stools are normal the next day! Works like magic!
Paola G.
(Verified Buyer)
Dog with dementia...
Lion's Mane - Organic Mushroom
I have a senior dog with dementia, as well as an adult dog with anxiety. This stuff works wonders for both of them. I can really tell an improvement in their overall mood and it seems to be helping with my senior's 'stress pacing
Jami H.
(Verified Buyer)
Vitality and longevity...
Immunity - Mushroom Mix
I have been giving my Cora Immunity Mushrooms since I got her at 6 months. She will be Five this coming April, and I am confident that this product is contributing to her vitality and longevity.
Ellen N.
(Verified Buyer)
Great greens!
Green Rover - fermented greens
Green Rover makes it easy to give my dog her greens. I know it's good for her. All of the Four Leaf Rover products are great for traveling too. Better than trying to pack a bag of spinach or broccoli. I have confidence in these products and will continue to give them to her.
Karen N.
(Verified Buyer)
My 3 dog's diet...
Liver/Kidney Clean
My 3 dog's diet, two are senior Goldens and the 3rd Golden is still a puppy even though he is 18 months old. They are all extra healthy now and all 3 are acting like puppies! We are starting on a raw diet, so the liver/Kidney Clean has helped to give me more confidence that raw is the right diet to stick with.
Janet D.
(Verified Buyer)
In great health...
Protect - probiotics
My 13 yo Yorkie has been on this probiotic for at least 2 yrs now and is happy, energetic and is in great health! His vet loves this product for him so much! I highly recommend it!
Lynn L.
(Verified Buyer)
Made a huge difference...
S. boulardii - Yeast-Based Probiotics
After trying several probiotics, S. Boulardii has made a huge difference fro my dog! He hasn't had a bout of diarrhea since we started giving him S. Boulardii. The improvement started immediately!
Anne G.
(Verified Buyer)
A healthier pet...
Turkey Tail Mushroom
We have been giving it to her for over a year and see a noticeable difference in her symptoms. Her eyes are not running, no sneezing and her skin is cleared up. I would recommend this product to everyone that wants a healthier pet!
Dayl K
(Verified Buyer)
Extremely easy to give...
Bifido For Fido
Extremely easy to give to your dog. I was worried he would smell it and not eat his food. Loves it! This product is the best I found for containing all necessary probiotics. He is a great dane, and just starting our dachshund on it too..
Barbara G.
(Verified Buyer)
Immediate benefits...
Lion's Maine
Being proactive about my dog's health is very important to me, so I was thrilled to add Lion's Mane to her regimen. Since starting the this I have noticed a difference in her alertness and energy levels. This has earned a permanent spot in our wellness regimen.
Karen S.
(Verified Buyer)
Cancer prevention...
Immuity Mushroom Mix
My three dogs are all on this mushroom blend. I have had two dogs die of cancer, so I am hoping giving this product will help prevent cancer or lessen the likelihood of my pets getting cancer. They have been on it for a year now.
Felicia
(Verified Buyer)