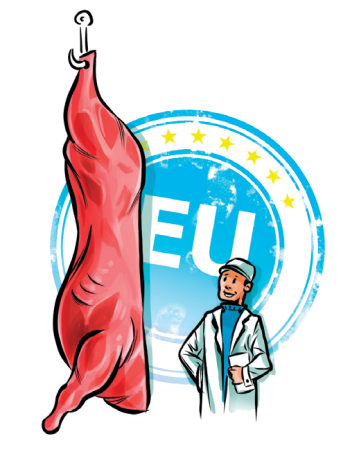 1. INSPECTION
Responsibly sourced meat approved for human consumption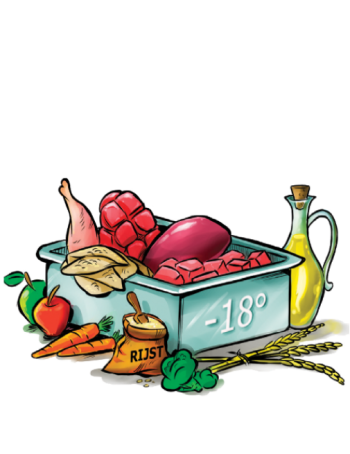 2. PREPARATION
Preparing the Ingredients according to the reciepe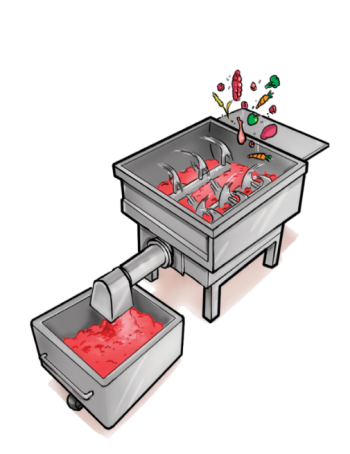 3. GRINDING
Grinding the meat and bones. Mix the mince with other ingredients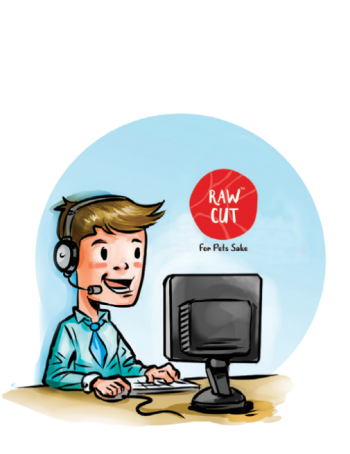 6. CUSTOMER SERVICE
We are always happy to extend support or any information you may require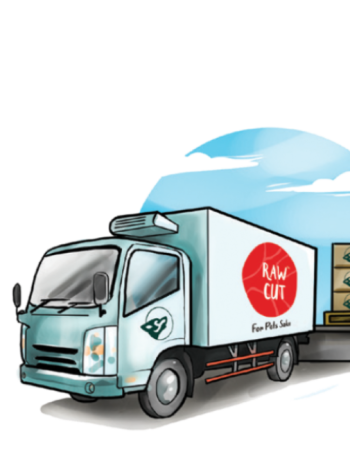 5. FINAL PRODUCT
Food is packged, go back to metal detector. If all okay, it goes for sale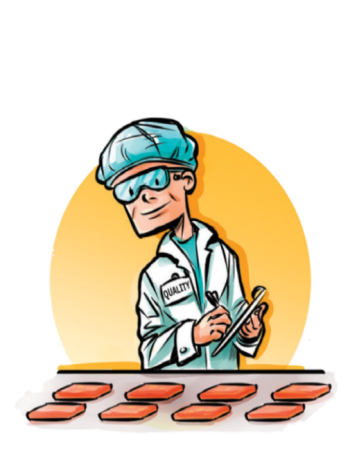 4. QUALITY CONTROL
Samples tested for salmonela, Ecoli. Entire batch go through metal detector
MORE INTO THE PROCESS
We source the meat and offal such as the heart, liver and kidneys from responsible farmers who share our vision of food sustinability and are committed to animals welfare. All the meat we use is harmon and antibiotics free from animals approved for human consumption. After slaughter, the meat is immediately frozen to -18 °C, which retains all the vitamins and minerals, this temperature is required to prevent bacteriological problems. On arrival to our production facility, we check the deep-frozen pieces of meat and offal for quality and temperature and store them in our large deep-freezers.
Our work methods ensure the ingredients remain frozen throughout the entire preparation. We begin preparation by checking everything with a metal detector. The frozen meat is then ground in the meat-grinder. Afterwards we mix the meat, organic vegetables and unlocked grains together according to our own recipe. The only things we add are vitamins and minerals from organic trace elements.
Once the ingredients have been mixed together, the food is then put into containers, which go back into the deep-freezer immediately. The temperature goes back down to -18 °C within 10 minutes. Our natural dog food is now almost ready. The products are packaged, individually first and then in boxes, then go back again through the metal detector. If no problem is detected, analyses are then carried out on samples for Salmonela, Ecoli and others. If it gets the OK at that point, we officially approve the food for sale. In collaboration with the Federal Food Agency of Belgium, we take every care to ensure the high quality of our natural raw food.
GIVE THEM THE NUTRITION THEY DESERVE