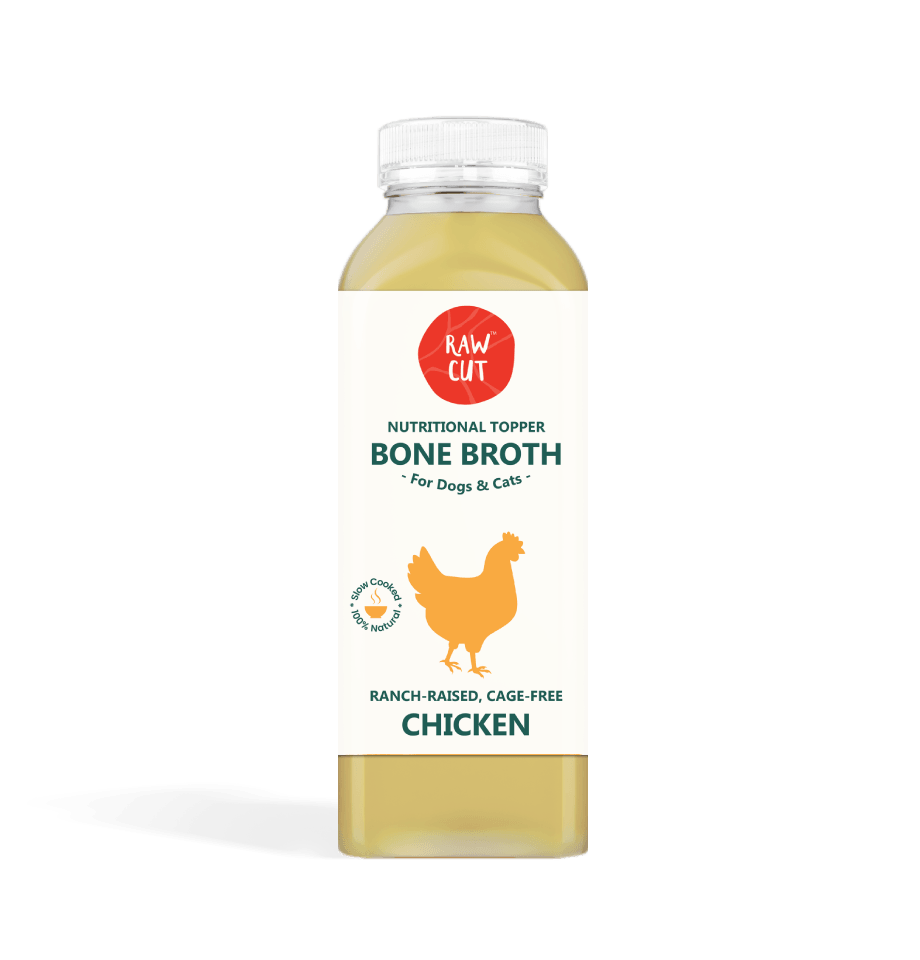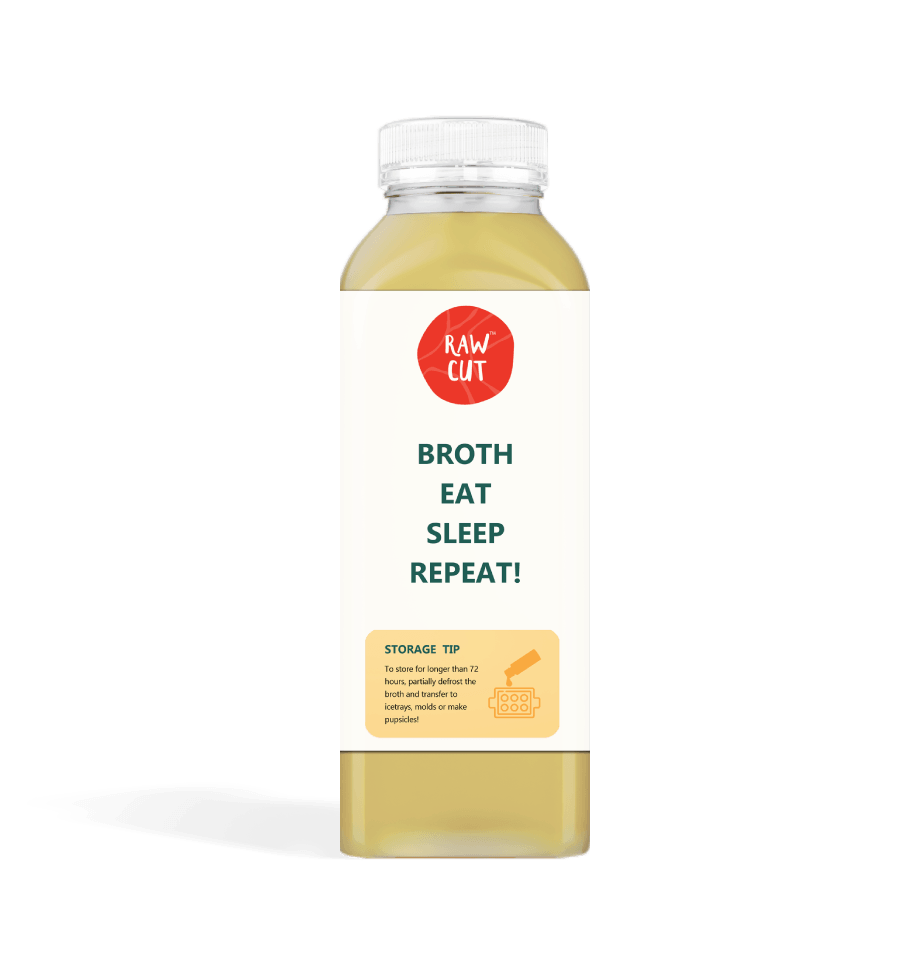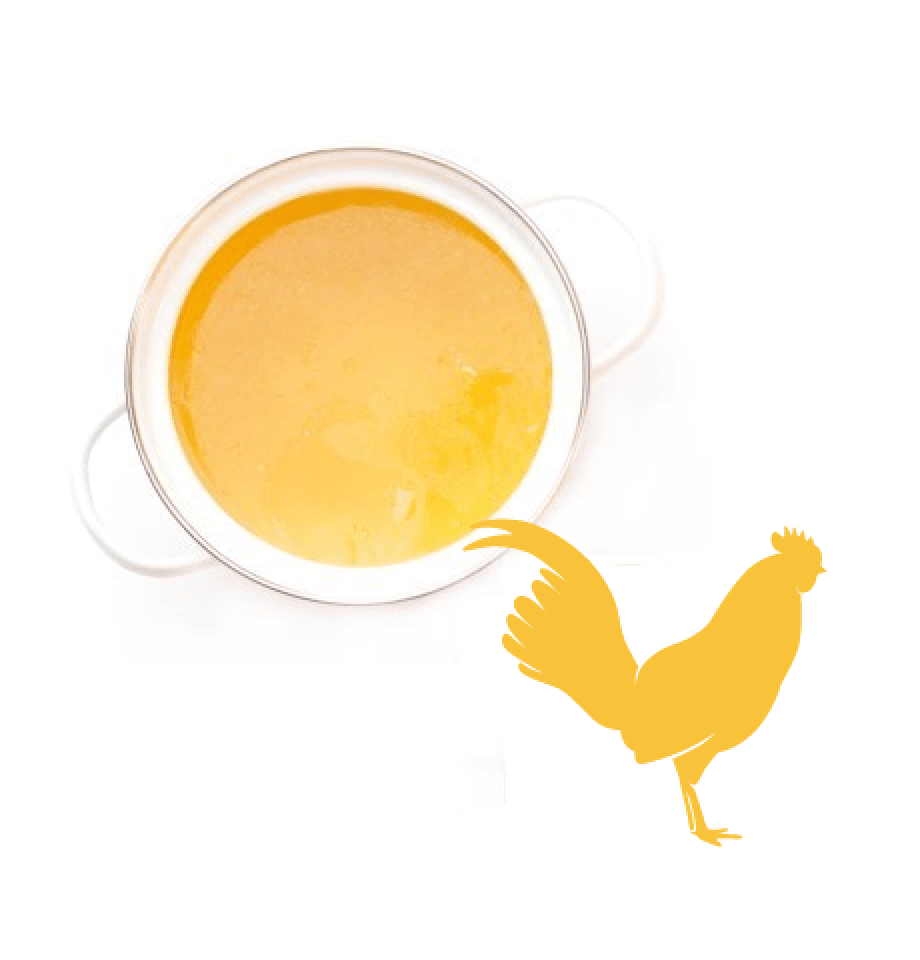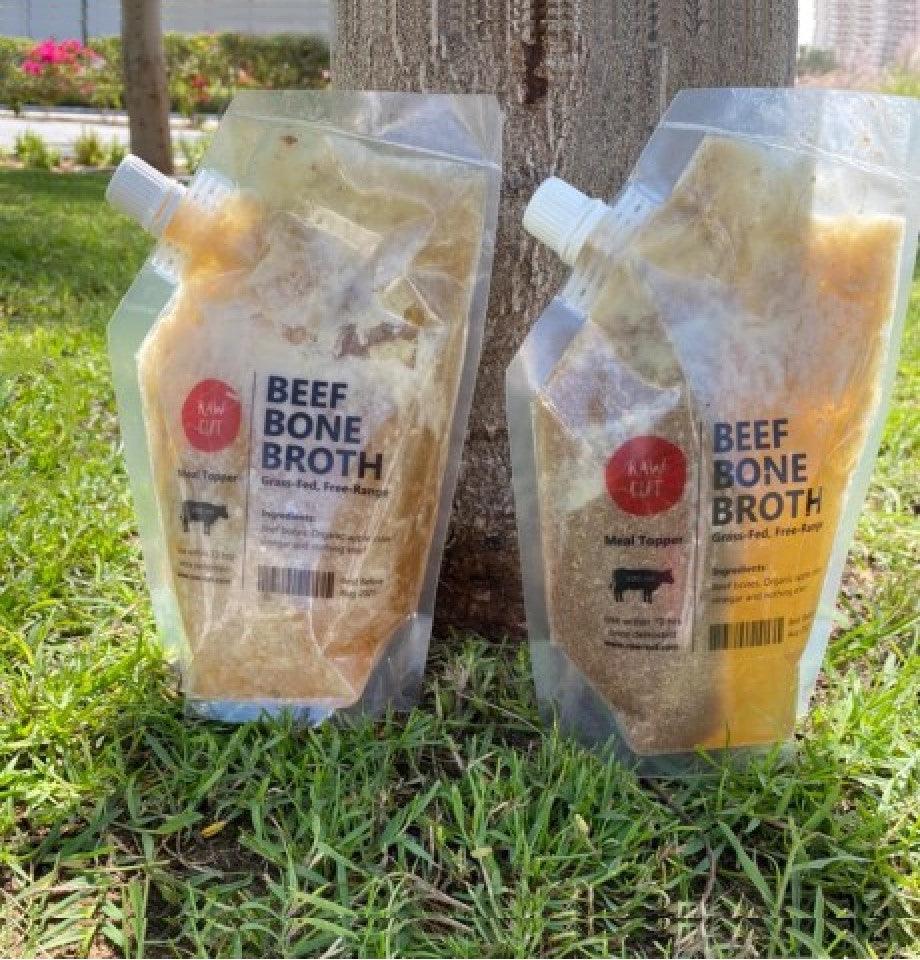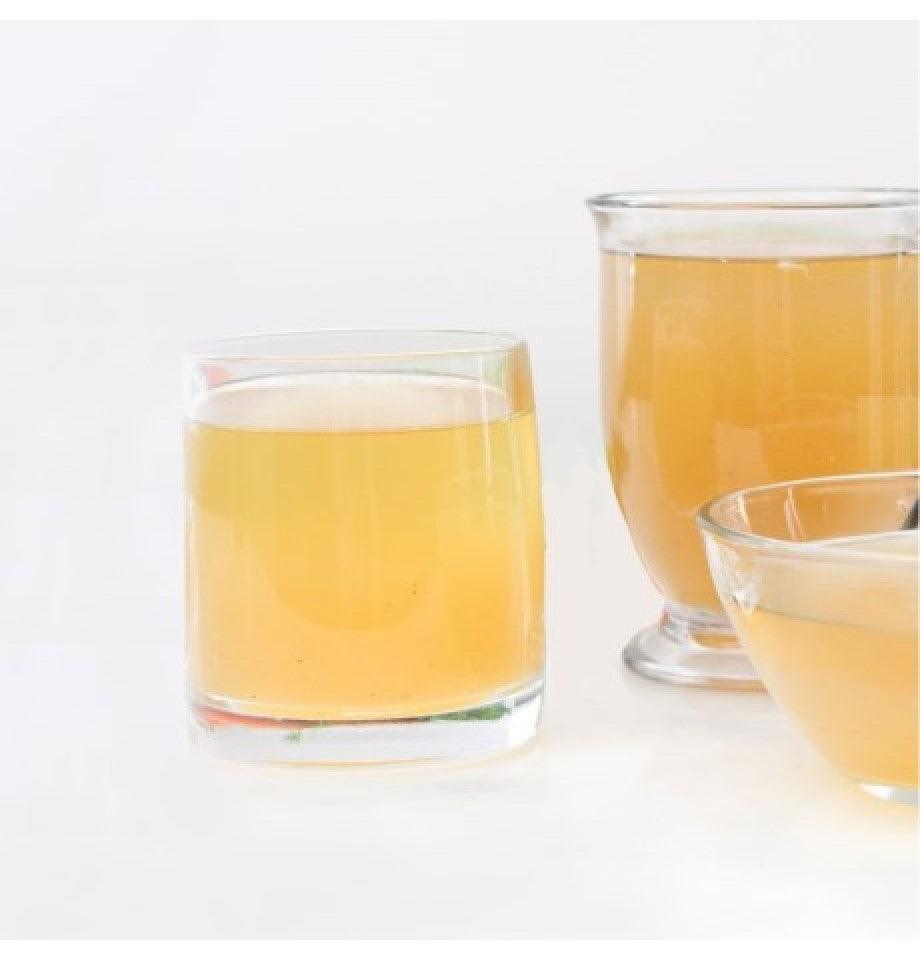 Regular price

Sale price

AED 32.00

Unit price

per
Nutrient Dense Superfood Meal Topper Dogs & Cats
Free Delivery
Free delivery within UAE on orders over AED 500
Refund & Return
Learn More.
Made from Cage-Free and Farm-Raised chicken bones that are slowly cooked down in filtered water, organic apple cider vinegar and nothing else!.  


This artisanal, all-natural Raw Cut Bone Broth recipe has no by-product meal, preservatives, or GMO. We don't add any extra palatability ingredients to our broth because the flavor from the bones speaks for itself, and makes it ideal for Cats, Dogs, and Pets with certain dietary requirements.

Great to hydrate freeze-dried foods or as a meal topper. Some key benefits


Digestion – Collagen contains an amino acid that helps strengthen the protective lining in your pet's digestive tract, which improves nutrient absorption and reduces the risk of a leaky gut.
Joint Health – Collagen helps maintain cartilage integrity, which protects joints. For pets with joint injuries or arthritis, it helps alleviate some of the negative symptoms.
Skin & Coat – Collagen consumption can increase skin elasticity and help the body's skin repair, therefore encouraging your body to form new collagen.
Liver Detoxification – As cleaning chemicals reside on floors and carpets, all of those toxins will reside in the liver.  Collagen contains glycine, which helps neutralize the toxins in the liver and have it safely flushed out of the body.
Immune System – Collagen contains an essential amino acid that works as an immune system booster, and thanks to its antiviral properties it helps build antibodies.

Ingredients: Cage-Free, Farm-Raised Chicken Bones, Organic Apple Cider Vinegar.
How to Store: You will receive the bone broth frozen from Raw Cut. Store it in a freezer. Once defrosted, store in a fridge and use within 72 hours.
Feeding: Raw Cut broth naturally contains a range of super supplements and minerals, it's a great and healthy topper for food. A standard serving is 30ml of broth for every 4.5 KG of body weight. Your pet can have up to two servings per day. We recommend starting your pet with one serving per day, just to make sure it agrees with your pet's digestive system.

Product Size: 500ml